The Mechanical Doctor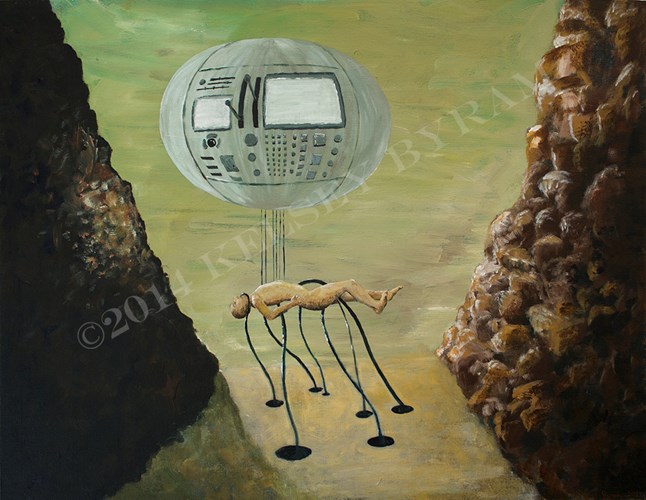 The Mechanical Doctor
2013, Acrylic, 24"x18"
A venture into surrealism, this painting depicts a naked, emaciated man floating in a dark valley. He is anchored down by tubes disappearing into holes in the ground, and suspended by wires attached to a floating machine in the sky.
When a doctor become jaded and distanced from the humanity of his patients, what is the result? A robot performing functions and making judgement callls without mercy and regard to the feelings and experience of the cognizant being on the operating table?
I aimed to create a feeling of isolation, entrapment, and sickness.